CHALLENGE
A logistic company, that specialized in railroad delivery, had prepared 600 000 paper pages of tax returns every year. They literally sent 4 trucks loaded to the top with paper to the Internal Revenue Service.
The preparation process took too much time and money. Fifteen employers worked continuously the entire year. There were a lot of mistakes because of manual labor. A client's business couldn't grow exponentially before this part of the process was automated.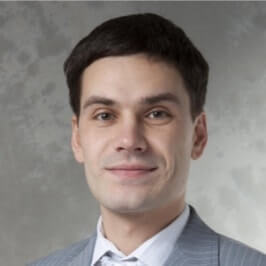 The guys are very actively immersed in the business problems of the client, thereby they achieve an optimal combination of quality and speed of product creation. At Byndyusoft the people are
responsive, involveed and care about what they create
. They really have the experience to solve nonstandard issues.
Yury Orlov, CEO at Enterprise Architecture, SmartArchitects, LEADing Practice, Moscow
RESULTS
Byndyusoft designed and developed an automated system that packages and sends all necessary documents in paperless format to the Internal Revenue Service. We decreased the time in gathering data by 2 times, and reduced mistakes to almost zero.
The system has launched and has already sent 9 packages to the Internal Revenue Service successfully.